Greenie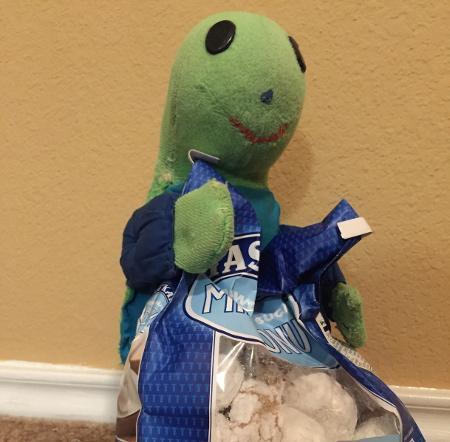 One time when I was very young and my mama was also very young, I got lost at the grocery store! I love the grocery store. There are so many good things to see and smell and taste. On this particular occasion, I was at the grocery store with my mama and Big Mama. We were all shopping and I was looking at all the delicious donuts.
I love donuts! They are my favorite sweet treats and I was having a hard time choosing which kind to take home from the grocery store that day. There were powdered ones, glazed ones, chocolate covered ones and some with pink frosting and sprinkles. It was a donut wonderland!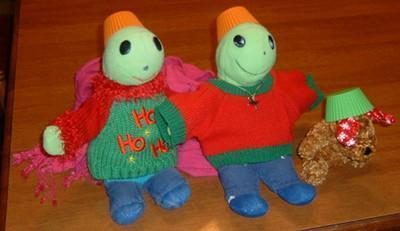 Christmas is a very important time of year. A successful Christmas is all about stealth, skills, planning and perfect timing. The holidays are more than the parties, shopping, food and peach on earth. All that is great, but for me, it's all about catching Santa! That's right, I said "catch Santa!"
Rub-a-dub-dub, three turtles in a tub.
And who do you think they be?
The Baby, The Fivie,
And the New Greenie makes three.