Greenie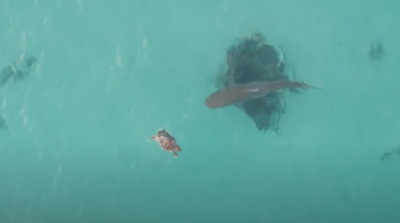 Turtle dodges tiger shark attack with strategic maneuvers in Australia.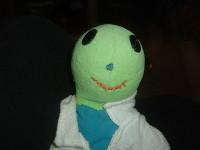 A Very Special Species of Turtle
The North American Suburban Plush Turtle (Terrapene Yankeeburbia Fuzzidee) is a specially evolved subspecies within a group of hinge-shelled turtles, normally called box turtles. T.y. Fuzzidee is native to the North American continent, particularly the United States.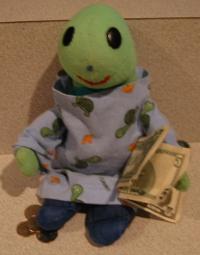 Greenie Turtle (Known as Greenie T. or Baby Greenie to his friends and family) is a plush turtle that was hatched in a Boston, Massachusetts area Toys R Us in the latter half of 1978.