Greenie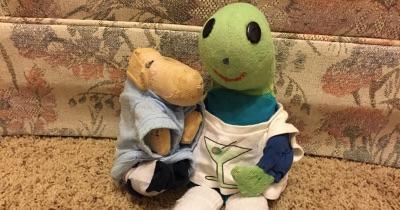 Everything I need to know about life, I learned from a little pink plush dog named Baby Stinky. Actually I think his full name is Baby Stinky Floppy the Dog, at least that's what he said was the name given to him upon baptism. I'm not sure if he was actually baptized so much as he kind of fell into the toilet when he was drinking out of it and splashed around a bit. Anyway, Baby Stinky has been my best friend, mentor and confidant since day one! He is the Yoda to my Luke Skywalker. He helped me become the turtle I am today!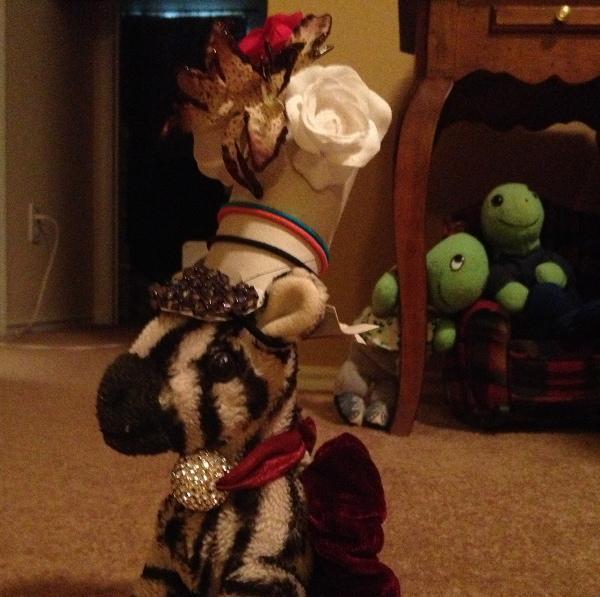 Let me tell you about my friend, Zippy. He is a rambunctious black and white, striped zebra. He became our friend the day he came home from the store with my Mama's brother, Thomas. At first, we weren't sure what to make of Zippy because he is loud, boisterous, and enthusiastic about almost everything. He kind of yells a lot, not because he is angry or scared, just because he is a naturally loud guy…and he has a lot to say.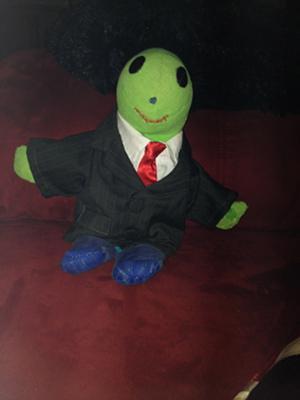 If there's one thing I like, it's money! No, I'm not into collecting coins or playing the stock market, but I love cold, hard cash! As a chartreuse-shelled turtle, I consider myself an expert in "greenbacks"! They say that the trick to money is that you have to work for it. Although I like money, I do not like to work. Instead of working harder, I try to work smarter by covering all the bases. So I am a Renessiance turtle and I have had a lot of careers.