Greenie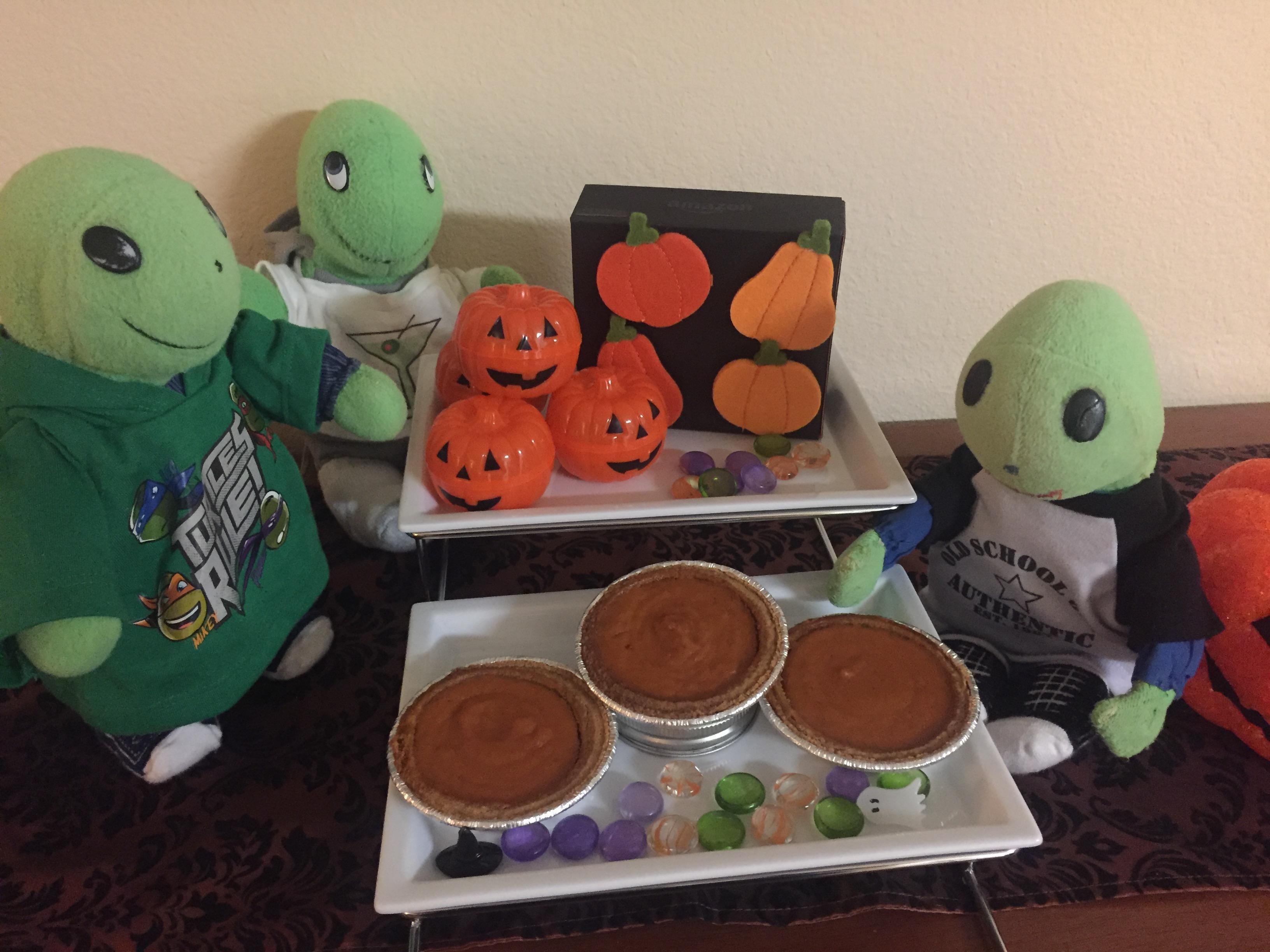 Halloween is my favorite! There are costumes, candy and all kinds of fun with my friends! As soon as the calendar says "October", I start planning for Trick-Or-Treating.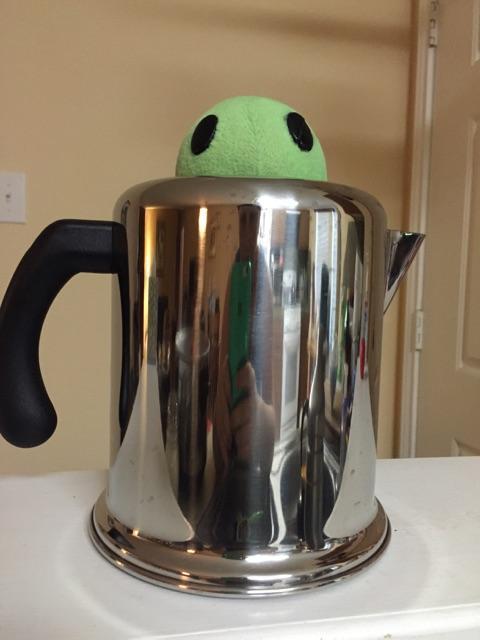 I am not a morning turtle. It's really hard to start the day when you are a 10 inch tall turtle in a big world. First thing in the morning I like to brush my teeth. Dental hygiene and fighting cavities is important, even for turtles. My toothbrush is green, naturally. After I brush my teeth, I like to comb my hair. A turtle always has to look his best, but then I remembered that I don't have any hair! I guess I already look like a million bucks without my comb!
The morning is a good time to practice healthy habits, so I started the day with a little exercise. It's important to stretch your muscles and get your heart rate up a little bit to stay fit. I did my favorite yoga moves like downward turtle and side planks to keep my shell supple. It was exhausting!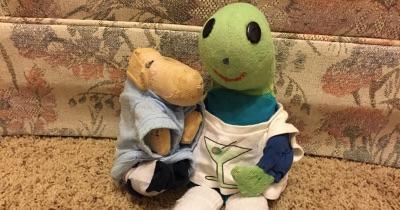 Everything I need to know about life, I learned from a little pink plush dog named Baby Stinky. Actually I think his full name is Baby Stinky Floppy the Dog, at least that's what he said was the name given to him upon baptism. I'm not sure if he was actually baptized so much as he kind of fell into the toilet when he was drinking out of it and splashed around a bit. Anyway, Baby Stinky has been my best friend, mentor and confidant since day one! He is the Yoda to my Luke Skywalker. He helped me become the turtle I am today!