Greenie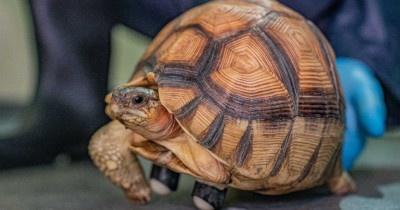 A three-legged specimen of the world's rarest type of tortoise has been fitted with rollers to get it moving again after it was rescued from smugglers. Hope, a ploughshare tortoise, has been given a new home at Chester Zoo after being found in a suitcase by Hong Kong customs officers in 2019.
Read more: Three-legged ploughshare tortoise finds new life on rollers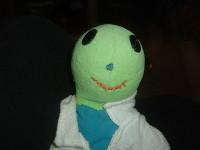 A Very Special Species of Turtle
The North American Suburban Plush Turtle (Terrapene Yankeeburbia Fuzzidee) is a specially evolved subspecies within a group of hinge-shelled turtles, normally called box turtles. T.y. Fuzzidee is native to the North American continent, particularly the United States.
I love Thanksgiving! Truth be told, I like any holiday that involves food! There are so many good things to taste at Thanksgiving. My other favorite thing about Thanksgiving is that my whole family gets together to cook, eat, talk and play. I think that's pretty great. I also like Thanksgiving because there are parades.