Greenie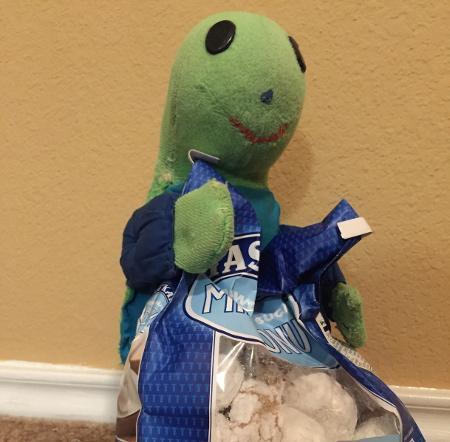 One time when I was very young and my mama was also very young, I got lost at the grocery store! I love the grocery store. There are so many good things to see and smell and taste. On this particular occasion, I was at the grocery store with my mama and Big Mama. We were all shopping and I was looking at all the delicious donuts.
I love donuts! They are my favorite sweet treats and I was having a hard time choosing which kind to take home from the grocery store that day. There were powdered ones, glazed ones, chocolate covered ones and some with pink frosting and sprinkles. It was a donut wonderland!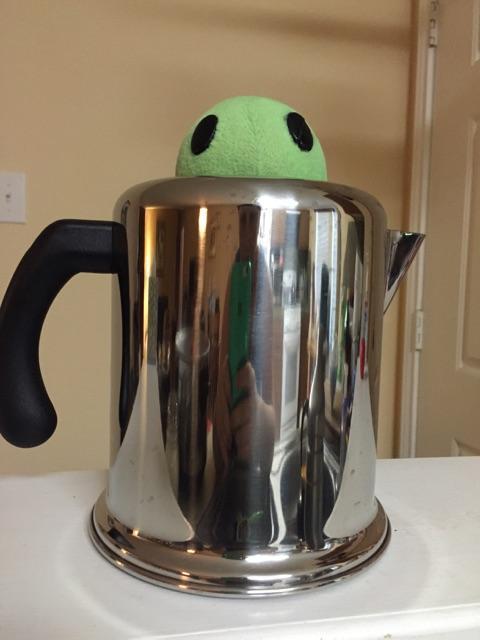 I am not a morning turtle. It's really hard to start the day when you are a 10 inch tall turtle in a big world. First thing in the morning I like to brush my teeth. Dental hygiene and fighting cavities is important, even for turtles. My toothbrush is green, naturally. After I brush my teeth, I like to comb my hair. A turtle always has to look his best, but then I remembered that I don't have any hair! I guess I already look like a million bucks without my comb!
The morning is a good time to practice healthy habits, so I started the day with a little exercise. It's important to stretch your muscles and get your heart rate up a little bit to stay fit. I did my favorite yoga moves like downward turtle and side planks to keep my shell supple. It was exhausting!