Greenie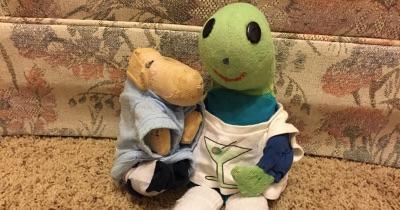 Everything I need to know about life, I learned from a little pink plush dog named Baby Stinky. Actually I think his full name is Baby Stinky Floppy the Dog, at least that's what he said was the name given to him upon baptism. I'm not sure if he was actually baptized so much as he kind of fell into the toilet when he was drinking out of it and splashed around a bit. Anyway, Baby Stinky has been my best friend, mentor and confidant since day one! He is the Yoda to my Luke Skywalker. He helped me become the turtle I am today!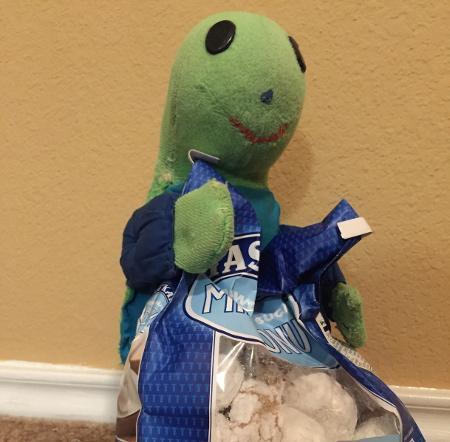 One time when I was very young and my mama was also very young, I got lost at the grocery store! I love the grocery store. There are so many good things to see and smell and taste. On this particular occasion, I was at the grocery store with my mama and Big Mama. We were all shopping and I was looking at all the delicious donuts.
I love donuts! They are my favorite sweet treats and I was having a hard time choosing which kind to take home from the grocery store that day. There were powdered ones, glazed ones, chocolate covered ones and some with pink frosting and sprinkles. It was a donut wonderland!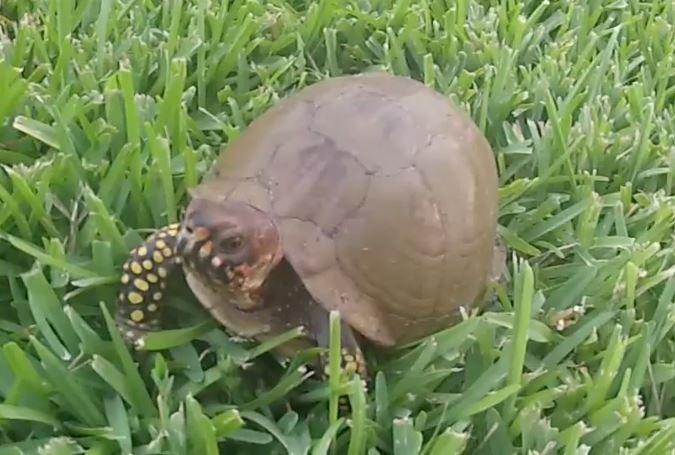 A few years ago we had a big rainstorm. Then when the sun finally came out we had a visitor - Mr. Turtle!