Greenie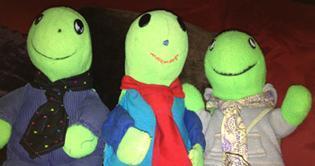 I don't know if you know this about me, but I have two brothers. There are actually three Greenie brothers. I, of course, am Baby Greenie. I'm the baby brother and the ring-leader of the trio. Even though I am the baby, I am actually the oldest Greenie – just trust me and don't overthink it. I was picked out of all the other toys in a toy store in Boston, Massachusetts by my Mama. It was destiny! And yes, I totally have a Boston accent.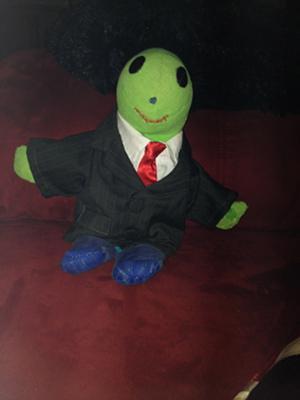 If there's one thing I like, it's money! No, I'm not into collecting coins or playing the stock market, but I love cold, hard cash! As a chartreuse-shelled turtle, I consider myself an expert in "greenbacks"! They say that the trick to money is that you have to work for it. Although I like money, I do not like to work. Instead of working harder, I try to work smarter by covering all the bases. So I am a Renessiance turtle and I have had a lot of careers.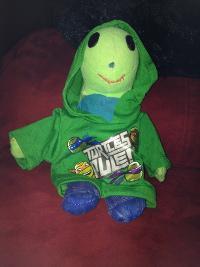 As a turtle, I am a really big fan of a certain foursome of adolescent turtles that practice martial arts. These characters really like pizza, which is how I discovered pizza and pizza delivery. I like pizza a lot. I like it so much that I am on a first-name basis with my pizza delivery man. His name is Pizza Man. He totally gets me! One of my favorite things is to call Pizza Man to order a large pepperoni for delivery to my house. I have my Mama's credit card to pay with. I like to give Pizza Man a big tip when he brings my pizzas.