Greenie
I love Thanksgiving! Truth be told, I like any holiday that involves food! There are so many good things to taste at Thanksgiving. My other favorite thing about Thanksgiving is that my whole family gets together to cook, eat, talk and play. I think that's pretty great. I also like Thanksgiving because there are parades.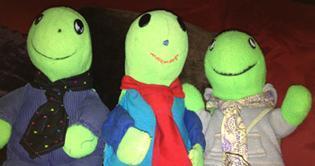 I don't know if you know this about me, but I have two brothers. There are actually three Greenie brothers. I, of course, am Baby Greenie. I'm the baby brother and the ring-leader of the trio. Even though I am the baby, I am actually the oldest Greenie – just trust me and don't overthink it. I was picked out of all the other toys in a toy store in Boston, Massachusetts by my Mama. It was destiny! And yes, I totally have a Boston accent.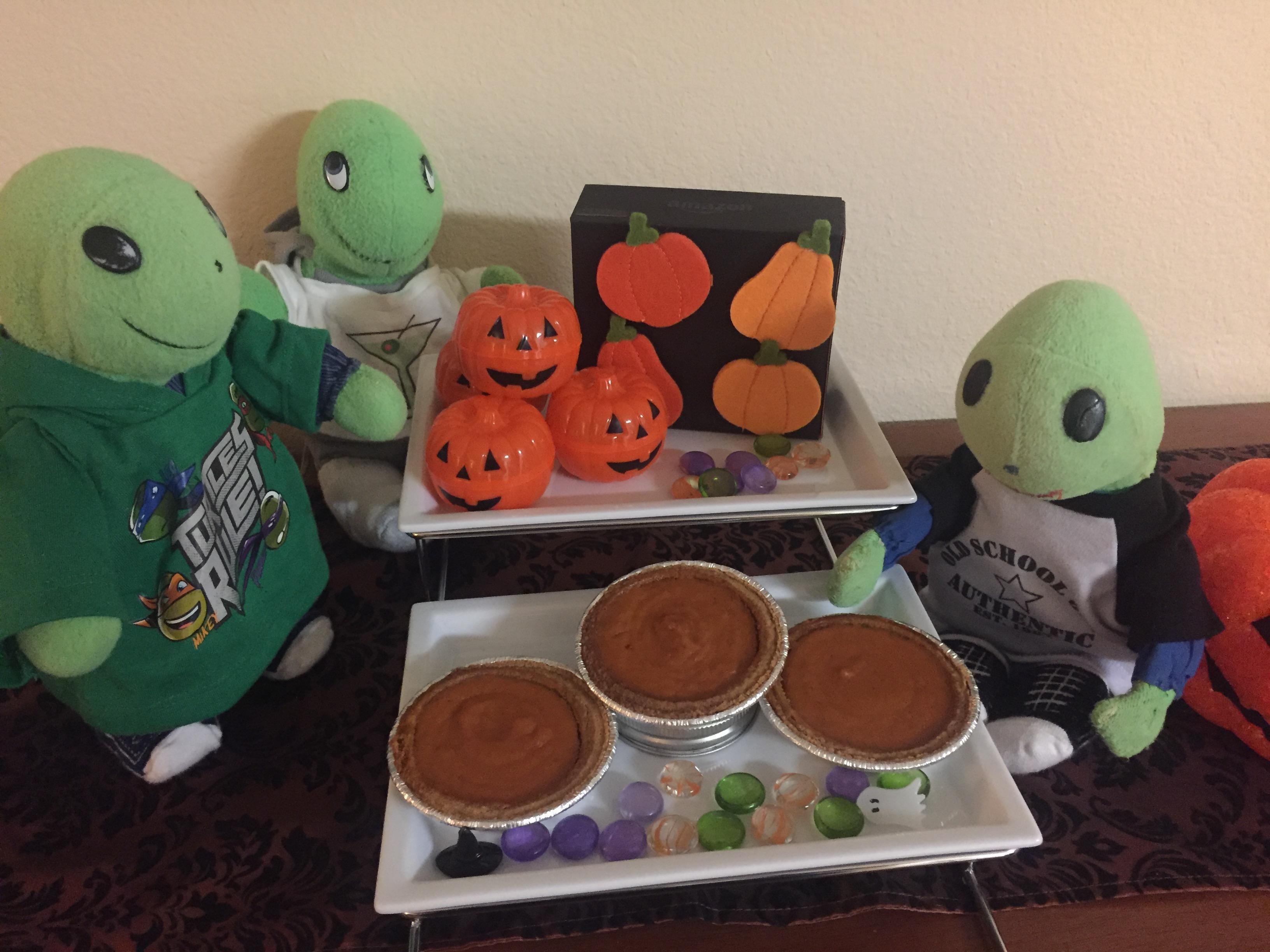 Halloween is my favorite! There are costumes, candy and all kinds of fun with my friends! As soon as the calendar says "October", I start planning for Trick-Or-Treating.