Greenie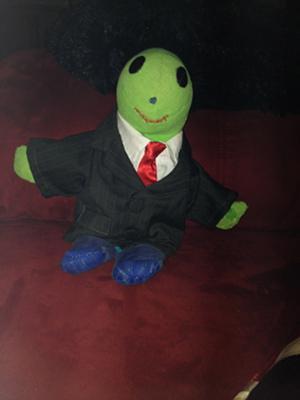 If there's one thing I like, it's money! No, I'm not into collecting coins or playing the stock market, but I love cold, hard cash! As a chartreuse-shelled turtle, I consider myself an expert in "greenbacks"! They say that the trick to money is that you have to work for it. Although I like money, I do not like to work. Instead of working harder, I try to work smarter by covering all the bases. So I am a Renessiance turtle and I have had a lot of careers.
Rub-a-dub-dub, three turtles in a tub.
And who do you think they be?
The Baby, The Fivie,
And the New Greenie makes three.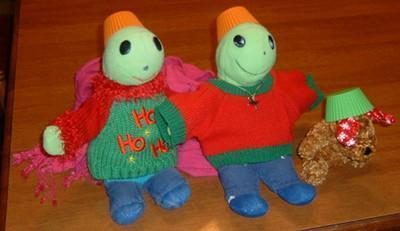 Christmas is a very important time of year. A successful Christmas is all about stealth, skills, planning and perfect timing. The holidays are more than the parties, shopping, food and peach on earth. All that is great, but for me, it's all about catching Santa! That's right, I said "catch Santa!"