Greenie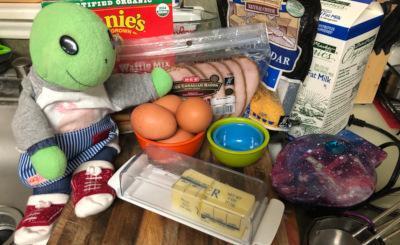 We've probably all enjoyed one of those fast food breakfast sandwiches while on the go. You know the ones… Sure they're delicious…but nutritious? Maybe not. I used my little waffle iron to create a fun homemade alternative. This recipe is really fun and easy. In fact, the hardest part is to stop yourself from snacking on the waffles as you make them.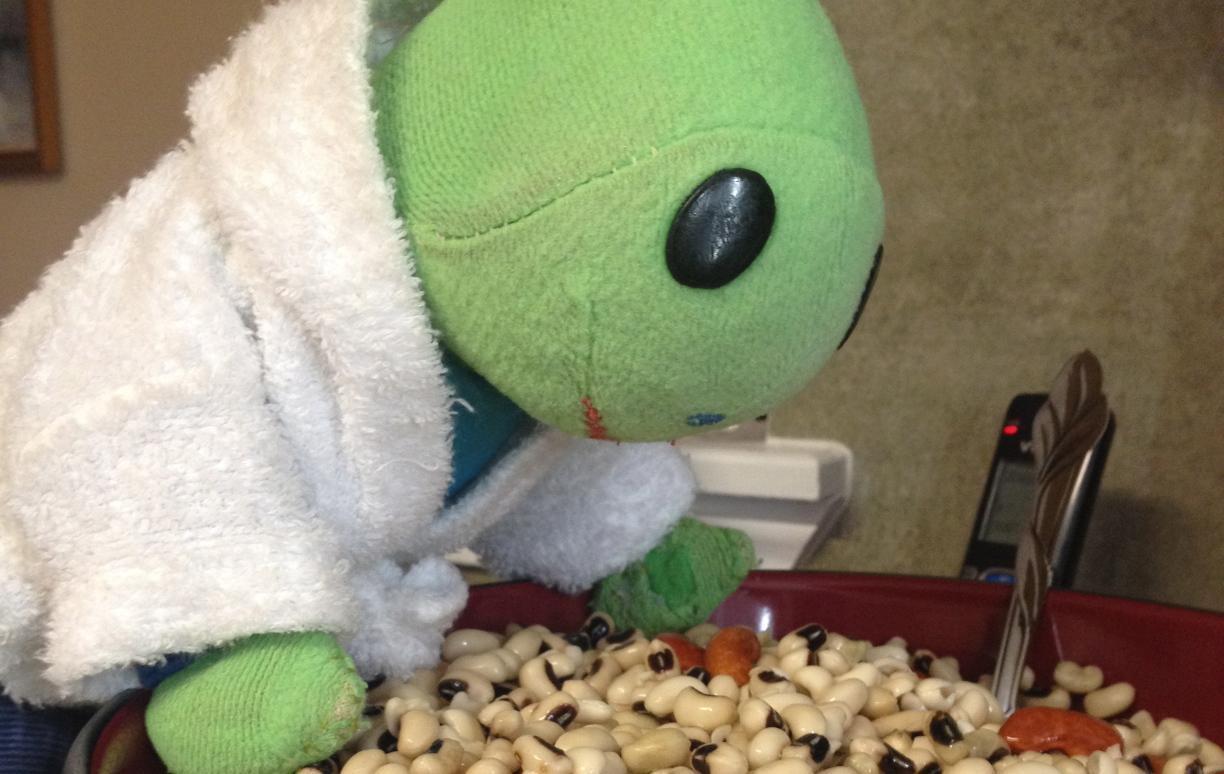 You know what's great? BEANS! I love to eat beans. They're the best. I discovered beans many years ago, courtesy of my mentor, Baby Stinky. Baby Stinky, also known as "The Great One", is a little pinkish dog that is Big Mama's favorite toy. He is my role model, my Sensai and my best friend. He is the Yoda to my Luke Skywalker.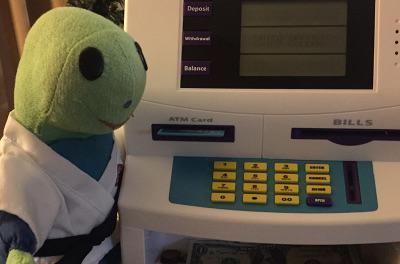 It's true when they say more money leads to more problems. I have this ATM machine. It's an electronic toy ATM that is just my size. It's just like the ones at my Mama's bank. I can take money out to spend it and put money in to save it. Big Doug gave it to me as a present to help me save money. I had been saving up for the new remote control turbo red race car. I saw it advertised in a catalog and it cost $60! That's expensive, but it would be worth it when I could ride around the house in my new remote control turbo red race car! I would wear matching red sunglasses, play cool tunes and give my friends rides. It's going to be so awesome when I have my new remote control turbo red race car!