Greenie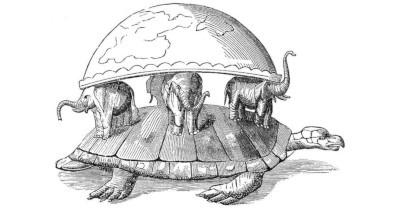 Anyne who has ever heard the expression "it's turtles all the way down" is probably familiar with the image of the world being carried on the back of a giant turtle. While that philosophical one-liner is of relatively modern vintage, the cosmic turtle mytheme has appeared in disparate cultures across the globe for millennia.
Rub-a-dub-dub, three turtles in a tub.
And who do you think they be?
The Baby, The Fivie,
And the New Greenie makes three.